ST-ARPM
AUTOMATIC FABRIC ROLL PACKING MACHINE
( LINEAR FABRIC INSPECTION AND PACKING LINE )
ST-ARPM Automatic Fabric Roll Packing Machine is designed to pack fabric rolls in vacuum & automatic way.
● Fully automation, reduce labor force.
● Material saving than traditional plastic bag.
● Vacuum packing effect.
WARRANTY EXTENSION IS AVAILABLE AT SUNTECH THAN OTHER SUPPLIERS.
TRADITIONAL WAY OF PACKING:
SMART CLASSIFICATION OF PACKED ROLLS FROM DIFFERENT FABRIC INSPECTION MACHINES:
Technical Specifications
Features
Details & Packing
Payment & Terms
ST-ARPM-180I

ST-ARPM-180II

ST-ARPM-240I

ST-ARPM-240II

Range of Roll Width

900-1800mm

900-1800mm

1200-2400mm

1200-2400mm

Range of Roll Diameter

100-400mm

100-600mm

100-400mm

100-600mm

Packing Capacity

5-7rolls/min

4-6rolls/min

4-6rolls/min

3-5rolls/min

Dimensions(LxWxH)

4000x2700x2200mm

4300x2700x2400mm

4600x2700x2200mm

4900x2700x2400mm

Weight

2500kgs

2550kgs

2800kgs

2850kgs

Power Consumption

43kw

43kw

43.5kw

43.5kw

Compressed AirPressure

5-7bar

Remark: Max. roll width can be designed & manufactured upto 3200mm.
WORK FOLOW - AUTOMATIC FABRIC ROLL PACKING LINE: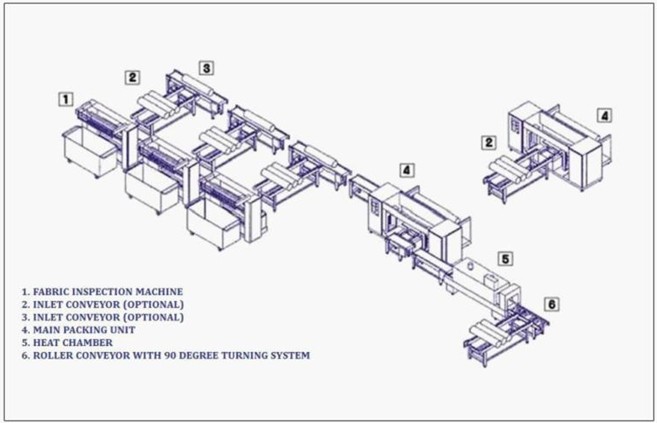 PACKED FABRIC ROLLS: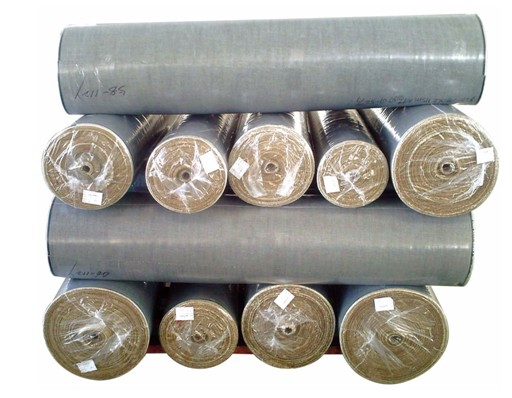 WARRANTY EXTENSION IS AVAILABLE AT SUNTECH THAN OTHER SUPPLIERS.
1). The fabric rolls are transported by the Inlet Conveyor to the Main Packing Unit for both width and side sealing through a polythene film.

2). The width and diameter of the incoming rolls are detected by the sensitive photoelectric sensors and optical fibers so as to ensure there will be no polythene film wastage during packing.

3). On the completion of the side sealing, the packed fabric rolls are transferred to the Heat Chamber so as to seal the polythene tightly over the fabric roll, which ensures a tight packaging effect.

4). The complete system is PLC controlled and the electrical components are placed inside a separate electrical control box for safety and onvenience of the operator and the maintenance staff.

5). The complete system can work independently or in conjunction with Fabric Inspection Machines for time being.