Exciting news from SUNTECH Textile Machinery! We will be participating as an exhibitor at the upcoming ITMA 2023 exhibition in Italy!
ITMA is a premier exhibition in the textile industry that brings together companies and professionals from all over the world. This year, the exhibition will take place from June 8-14, 2023, at the Fiera Milano Rho exhibition center in Milan, Italy. As one of the most influential exhibitions in the industry, ITMA provides an ideal platform for us to showcase our innovative products and solutions, engage with our customers, and strengthen our brand.
Our team of experts will be available at our booths (H6, B311 | H10, A208) throughout the event. We are thrilled to showcase our latest innovative products and services, and cordially invite all our valued customers and partners, joining us to learn about our latest AI fabric inspection technology and updated range of electric warp beam trolleys.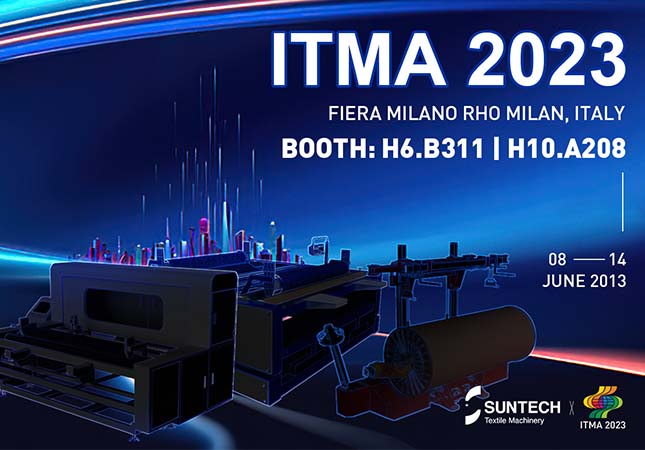 Our AI Automated Visual Inspection System (ST-Thinkor) is designed to help textile manufacturers automating the textile inspection process and keeping quality focused. With our ST-Thinkor, our customers can achieve 24 hours unmanned operation in inspection section, and AI deep learning will helps precision detection to be highly improved as well. Also, our Electric Warp Beam Trolleys (STelego) is upgraded with new leasing technology, absolutely beats all old ones! It helps our customer to boost transport efficiency in textile mills with environmentally friendly design, long-lasting power, smooth and stable operations.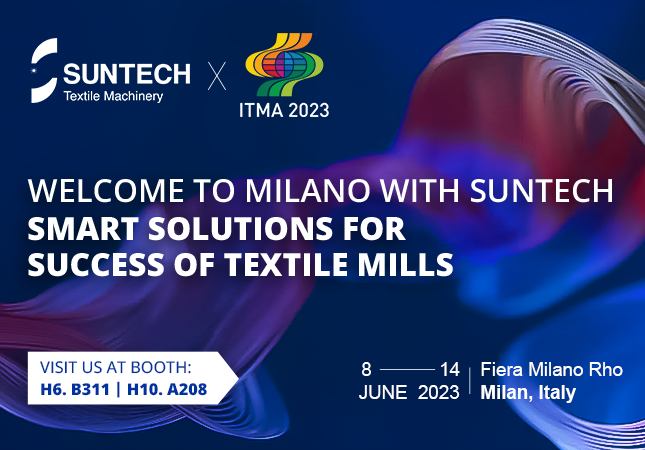 We will also be promoting our brand culture at the show. We will have knowledgeable staff on hand to answer any questions and provide information about our products and services. Having specialized in R&D, manufacturing, and supply of textile machinery for over 50 years, SUNTECH Textile Machinery has earned a favorable reputation worldwide. Throughout this time, we have closely monitored the advancements in textile machinery and have actively participated in international exhibitions focused on textile and garment technology. Today, we have cooperated with more than 5,000 customers with 17,000 machines currently in stable operation worldwide. We hope to take this opportunity to strengthen our relationships with our customers and build new partnerships.
We sincerely look forward to seeing you at ITMA 2023. If you have any questions about our products or services, or if you are interested in meeting us at the show, please do not hesitate to contact us!
ITMA 2023, MILAN, ITALY | Fiera Milano Rho
Date: June 8-14, 2023
Booth: H6, B311 | H10, A208