ST-WB-01
WEAVER'S BEAM
( WEAVERS BEAM )
SUNTECH weaver's beam is applicable for Toyota, Tsudakoma, Picanol, Sulzer, Dornier and other air jet, water jet, rapier and projectile high speed looms in single section and double section construction with or without differential motion up to 1250mm flange diameter and 540cm working width.
SUNTECH has the capability to customize for any leading weaving loom brands in the world.
Technical Specifications
Features
Details & Packing
Payment & Terms
1. Beam Barrel: Made by 20# Seamless Steel Pipe; Galvanized Passivation.
2. Flange: Made by ZL105 High Strength Aluminum Alloy; Material and Mechanical Property are higher than ZL104 Standard for imported components; Surface Anodic Oxidation Treatment.
3. Precision after Assembly:
Barrel Jump <0.8mm per 1000mm
Flange Vertical Jitter <0.5mm
A Typical Drawing for Picanol Weaver's Beam: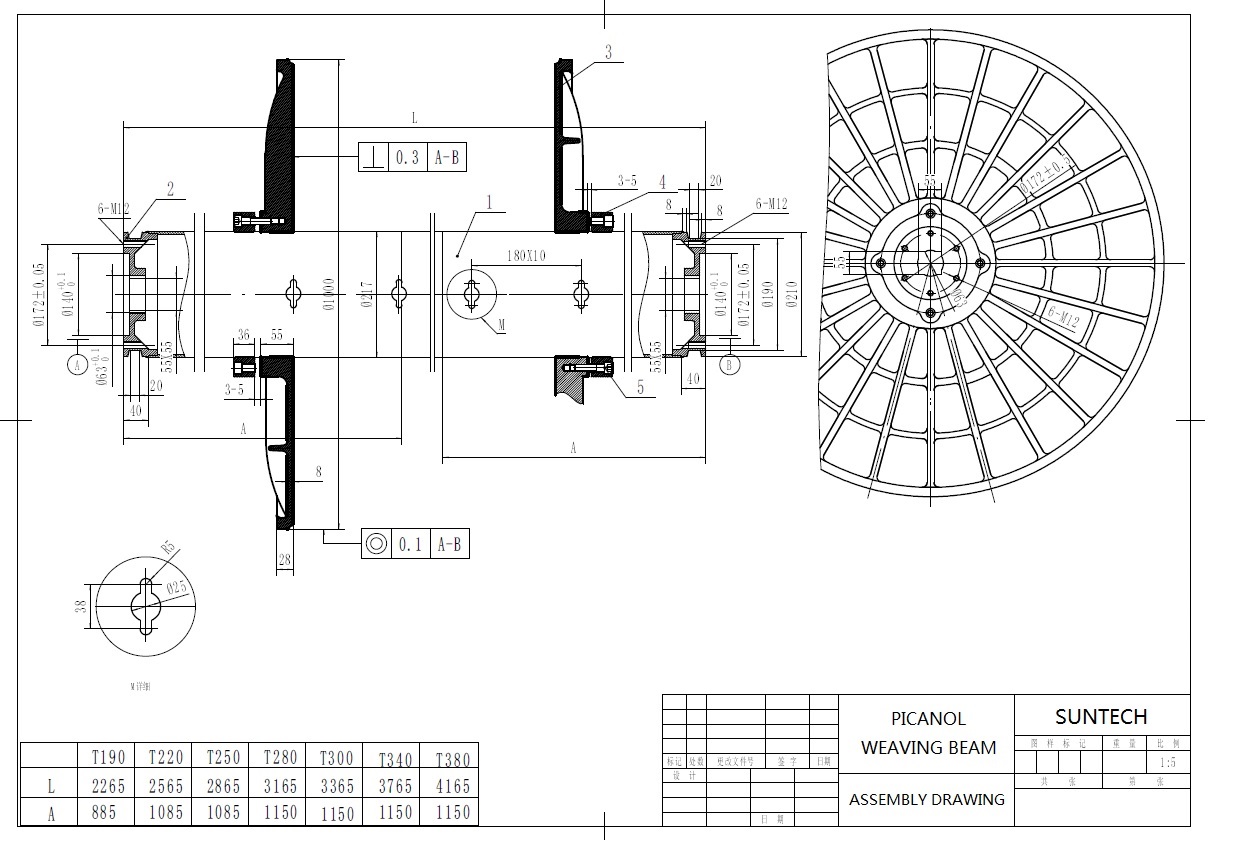 TSUDAKOMA WEAVER'S BEAM: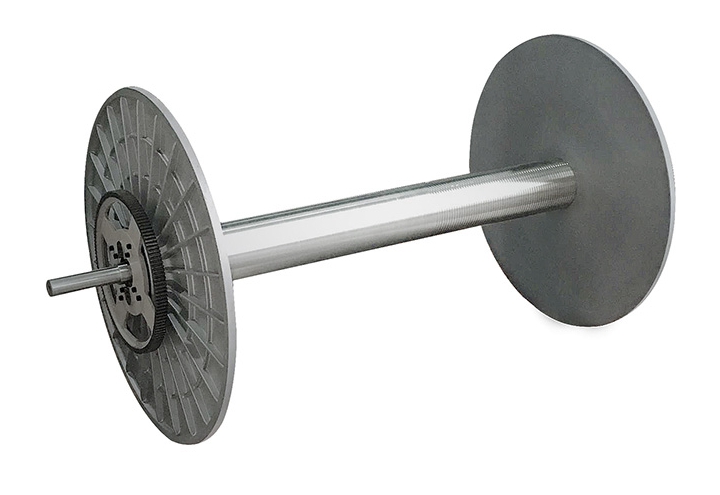 PICANOL WEAVER'S BEAM:
SOMET WEAVER'S BEAM:
WOODEN BOX PACKING: FOR BARREL & FLANGE: