ST-WB-02
WARP BEAM
( (WARPER BEAM) )
Suntech warp Beam is suitable for spun and filament yarn. Benninger,Karl mayer,Hakoba,West Point,Suker and other high speed sectional and conventional warping machines. Available Size: 800mm flange dia. to 1400mm dia. Working width: 1600mm to 2800mm.
SUNTECH has the capability to customize for any leading Warper brands in the world.
Technical Specifications
Features
Details & Packing
Payment & Terms
1. Beam Barrel: Made by 20# Seamless Steel Pipe; Tensile Strength: 470-490Mpa; Elongation: 3.6%.
2. Flange: Made by ZL105 High Strength Aluminum Alloy; Material and Mechanical Property are higher than ZL104 Standard for imported components; Surface Anodic Oxidation Treatment.
3. Break Disc: Made by QT500-7 Nodular Cast Iron.
4. Precision after Assembly:
Barrel Jump <0.25mm per 1000mm
Flange Vertical Jitter <0.35mm
Balance Correction <30g
A Typical Drawing for Warp Beam: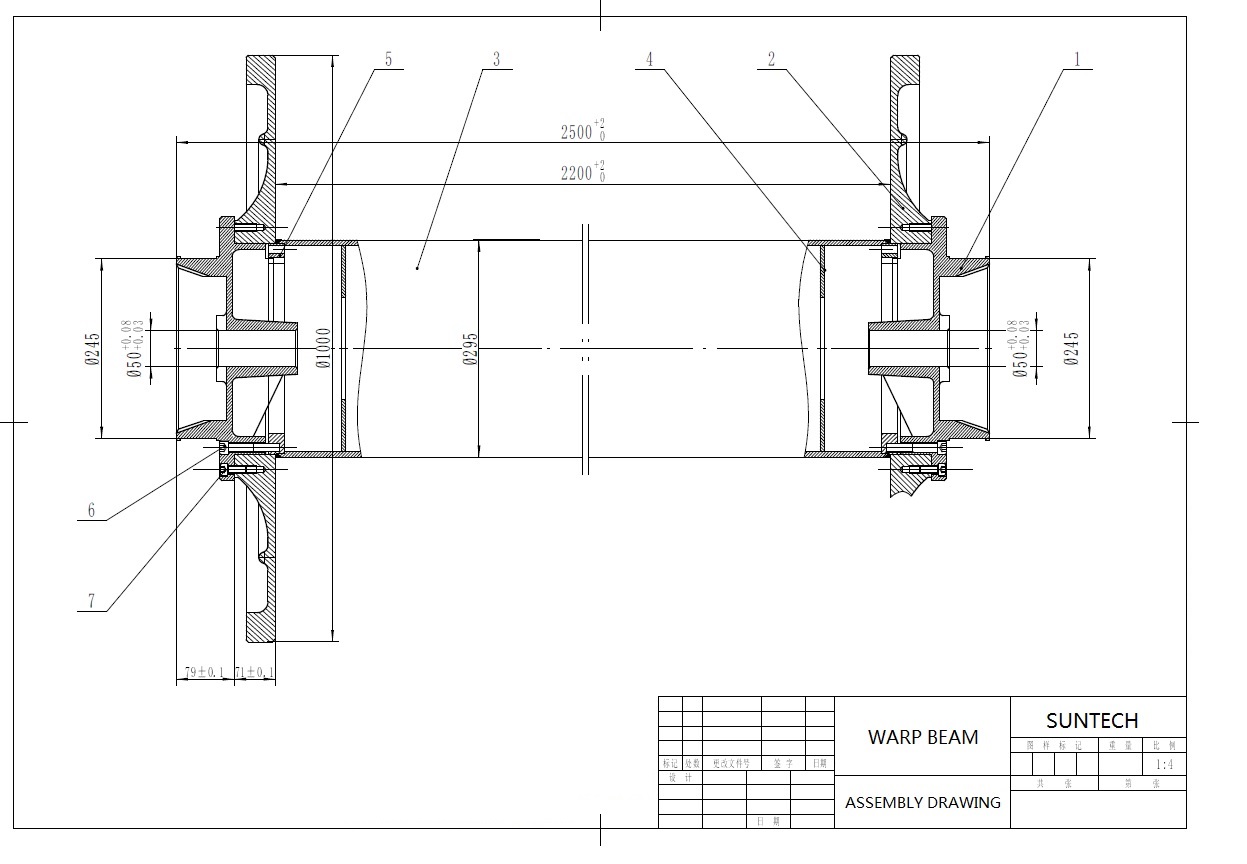 BENNINGER WARP BEAM: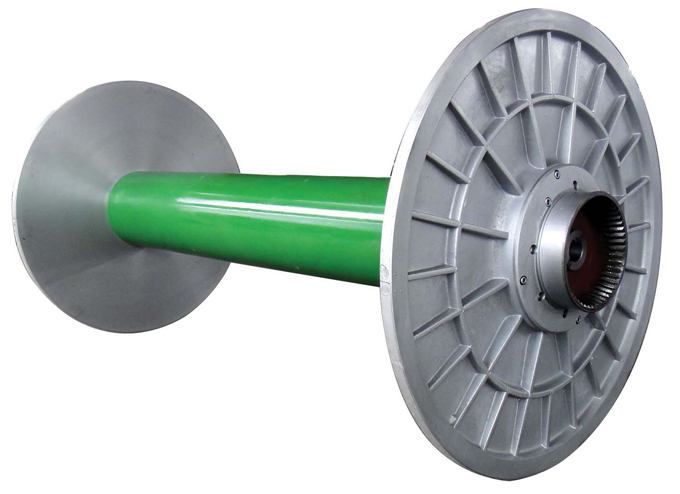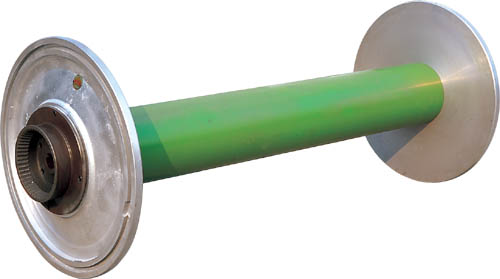 WOODEN BOX PACKING: FOR BARREL & FLANGE: